For your company to step up and stand out from competitors, it is critical to keep up with Content Marketing trends to guarantee digital results and relevance.
In this Executive Summary, we've listed the 10 Content Marketing trends that will help you on this challenge. Enjoy!
Fill the form below to download the
Executive Summary
2019 Content Marketing trends that will get results with clients
[Executive Summary 3Q 2019]
Content Marketing changes fast and as it does,
marketing professionals must be aware not to miss the new opportunities that arise from those changes.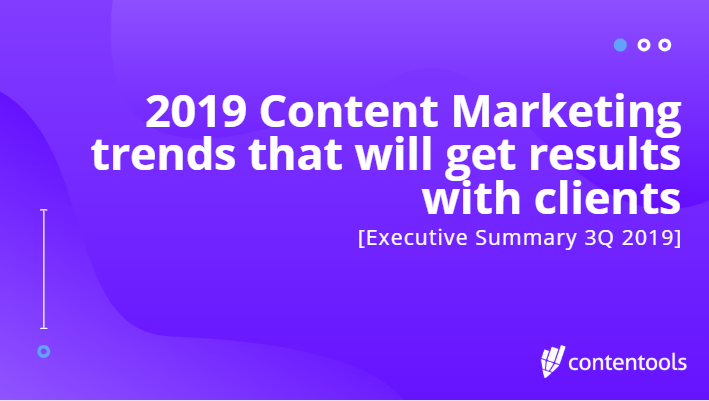 Bringing organizations together
for speedy delivery and better results.
Over 1,200 brands get results with Contentools










Copyright 2019 ® Contentools